House refurbishment, loft conversion, two-storey side and rear extension – concept to completion
Our client purchased a sad looking three bedroom 1930's house with the intention of doing a full house refurbishment including extending to create a property with four bedrooms, three bathrooms, a large kitchen and dining/ entertainment area, cutting edge heating and electrical installations throughout including overhauling the front and rear gardens.
Architectural plans prepared and planning applications approval achieved
Following our first client meeting we were immediately instructed to prepare existing and proposed architectural plans for planning. Stage one – involved three planning applications to be submitted in total on behalf of the client with some minor amendments requested by planning to satisfy their criterion. Planning was achieved to the client's delight.
Building control work including structural calculations and design
Following the planning approval NJC were instructed to carry out the building control work, structural calculations, further design and the submission of the application to the council.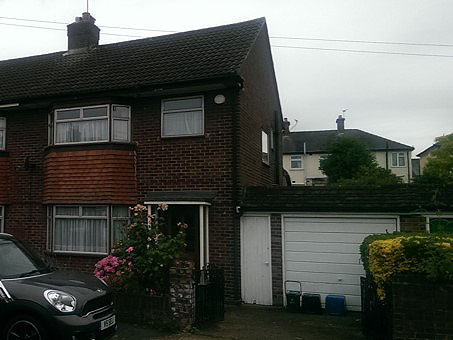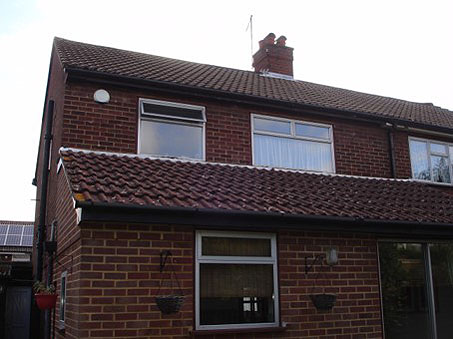 Oversee the house refurbishment
It was put on hold for a year (mainly due to the client's popularity and being invited to a number of weddings and their lack of time to focus on their house!).
In the following year NJC Building Consultants were instructed to project manage the house refurbishment. This involved overseeing the contractors, instructing scaffolding companies, acting as a contract administrator and dealing with matters such as the variations, accounts, structural work and agreeing finishes.
The client also had a love of automation which became a major job of its own and they employed a separate electrical company to install and commission.
A good working relationship is key when using a building consultant
The client and NJC had a good working relationship and it made the project a real pleasure to work on and in particular the client was wanting to have a finish to a very good standard as it was being done as their family home.
Because at some point in every project, challenges will emerge
There were some minor teething problems along the way, such as additional digging for foundations, alterations to design and some neighbourly issues, but these are to be expected with an older building and major works in every direction. All parties worked in a collaborative manner which is paramount on larger projects.
NJC succeeded in delivering a beautiful and significant home refurbishment from start to finish
Our role was from concept to absolute completion. The house transformed from a sad looking three bedroom 1930's house to an extended four bedroom house with three bathrooms, large kitchen and dining entertaining area and fantastic heating and electrical installations throughout. The front and rear gardens were refurbished and actually appear bigger probably due to the extensive pruning of the shrubs!
Highly recommended. Extremely professional and thorough.
I'm absolutely delighted to have utilised Nick's services.
Polite, professional, courteous and damn good at his job.
All round top bloke too.
He was always on hand to give us advice and managed our project and builders extremely well.
Would absolutely recommend him. In fact, I would insist that people use him!